OEM Business Digest #1
Be aware of the main antivirus software market trends! Know everything about
OEM-partnership and the opportunity to create antivirus solution under your brand!
Special topic of the issue: india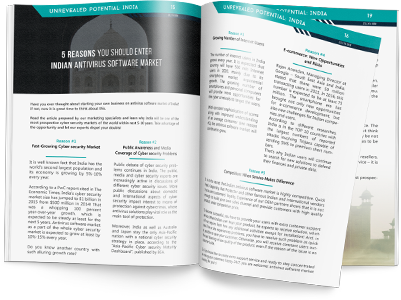 In this issue you will find:
OEM-Business
10 questions to answer before starting your OEM-antivirus software business
Antivirus Software under Your Brand: The Pros and Cons of White Labeling
5 businesses that will benefit from adding OEM-antivirus to their product portfolio
Unrevealed potential: INDIA
Reasons You Should Enter INDIAN Antivirus Software Market
What do you have to know about Indian antivirus software market before you enter it?
The success story
How did White Label approach give us success on USA IT market?
or
Fill in the form to download the Digest
AND request a FREE consultation to know
how to create antivirus under your brand:
What is OEM-partnership?
OEM business partnering model can be characterized as "ease to start". Private entrepreneurs, internet providers, software distributors, companies, that already have their own customer base, can get the antivirus under their brand name only in one month.
Watch the video to get short overview of "how it works" and download our practical guide to explore all the opportunities.