Zillya! OEM
Get the ready Antivirus under Your brand name
and start

Your own business!
Your
Business
Become our Co-branding partner:
Start Your business in 30 days!
Do not invest in software development!

Be free

to conduct Your own marketing policy!
make Order
Learn more
4 steps to start
Choose


the product
You want us to create for You: Antivirus, Internet Security,
Enterprise Security
Agree


all conditions
with Your personal manager
Sign


the Agreement
and make the initial payment according to conditions
already agreed
Receive the


ready solution!
under Your brand name and start Your business!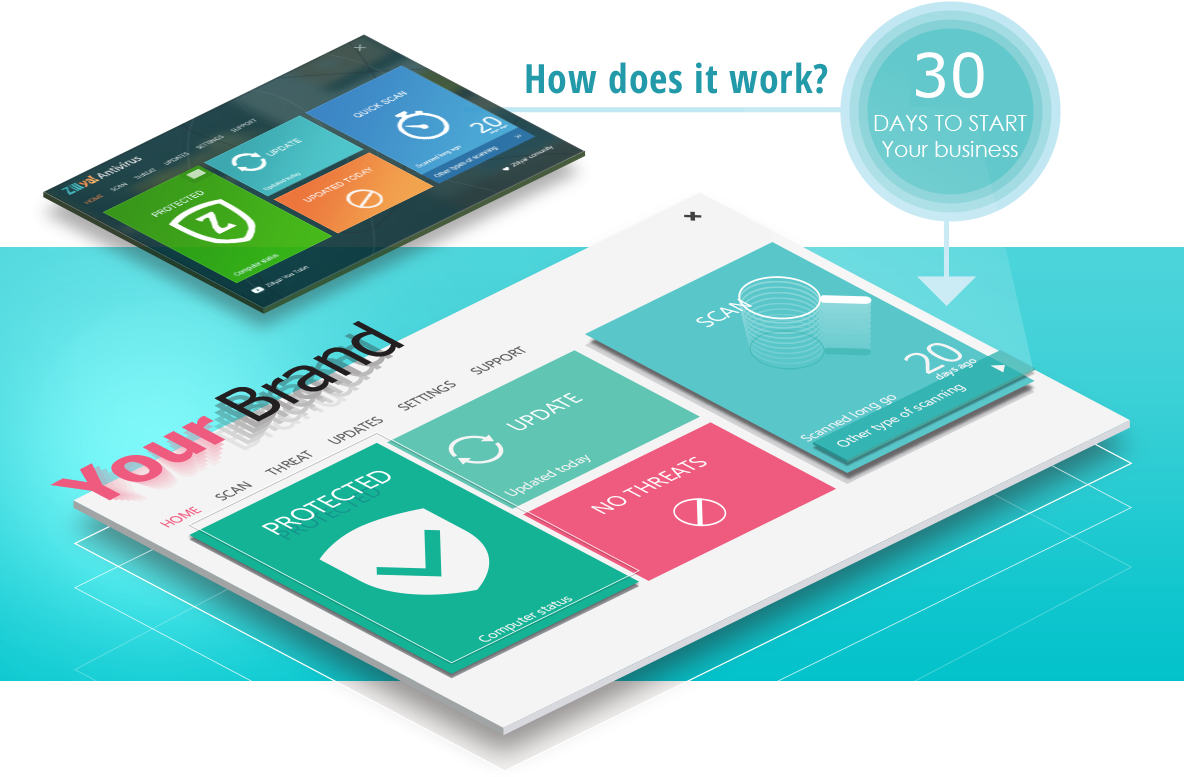 Zillya! is the only Antivirus Laboratory in Ukraine with 5 years of successful work in local (more than 3 million users) and abroad (presence in 15 countries) markets!
As the number one provider of Antivirus technologies in Ukraine, Zillya! has three main products for international launch headlined by its new product – Antivirus 2.0!