What is Engine SDK?
---
What is Zillya! Antivirus Engine SDK?
Zillya! Antivirus Engine SDK is a set of: Antivirus Engine with antivirus databases and regular updates.

New version of Zillya! antimalware engine is built upon highly optimized data processing algorithms. It significantly reduces the system load during scan operations, detects and cures all types of malware, connects antivirus functionality to applications and potentially unwanted applications.

Also, it allows You to create Your own antivirus software without virus laboratory.
Zillya! Antivirus Engine
Is created for

Companies
Characterization
Companies that develop their own software in the field of information security. Using Zillya! Antivirus Engine SDK you will add a powerful antivirus functionality to your product without the need of antivirus laboratory. You can also use Zillya! Antivirus Engine SDK as the second antivirus engine and thus to obtain the powerful multi-core antivirus product.
Companies that develop their own applied software. Adding antivirus functionality to your software, you make it safer and full-featured. E-Mail checking and file transferring are an incomplete list of the reasons to use of Zillya! Antivirus Engine SDK.
Software development companies that create custom software (outsourcing). Expand the list of your software by adding antivirus functionality. It allows you to develop a single integration and use it on the multiple platforms which reduce development time.

Independent entrepreneurs
Characterization
Independent programmers / groups of developers. You have full control and flexibility over the how the elements are implemented. It is ideal for those who have experience integrating security technologies and already have existing security architecture or a framework for a new security technology.
over 14 million
Checking files for any type of malware – over 14 million of virus signatures.
Our behavioral rule sets are constantly validated against an extensive library of malware samples and legitimate applications, ensuring accurate detection and reducing false positives. This SDK provides comprehensive protection from all types of internet threats, including: viruses, Trojans, worms, rootkits, keylogger, spam, phishing, adware, spyware, and other malware intrusions.
4 options
Zillya! Antivirus Engine SDK has
---
scanning of archives
Scanning of archives and other kind of containers. Zillya! Antivirus engine unpacks all types of containers
Numerous popular archives: ZIP, RAR, 7Zip, ACE, ARJ, MS CAB, IS CAB, GZ, BZ2, RPM, DEB, LZH, TAR, CPIO, ISO and some others; All common installers: MSI, Nullsoft Installer, WISE Installer, various types of self-extracting archives; Other types of containers: CHM (Windows Help files), OLE2-containers (Office compound files) and others. The built engine allows to remove malicious code from applications and cure the files that were infected by Viruses Cleaning. After the curing process, these applications work correctly.
heuristic algorithm
Zillya! Antivirus Engine SDK has built-in heuristic analyser that helps to deal with the newest variants of malware.
Zillya! Antivirus Engine SDK has built-in heuristic analyser that helps to deal with the newest variants of malware. Heuristic analyser uses typical malware behavior patterns to detect new and unknown malware that hasn't been processed by our Antivirus laboratory and added to antivirus databases yet.
updates
Engine updates. Our company releases daily updates of antivirus databases.
Our company releases daily updates of antivirus databases. In urgent situations (new emerging virus epidemy), hourly updates take place. Releases of engine are also delivered along with database updates. These might include optimizations of scanning speed and memory footprint, as well as addition of new features.
important info
In case of Zillya! antivirus engine licensing, you will also get a subscription to virus database updates. Every minute a whole virus laboratory is working on you. Each day you will receive:
database updates (containing mechanisms of detection and treatment of new malware),
module updates for heuristic analysis, mechanisms update for files analysis.
Our engine is free for downloading, testing and using in the development of your software. Distribution of commercial software created by using our SDK requires a contract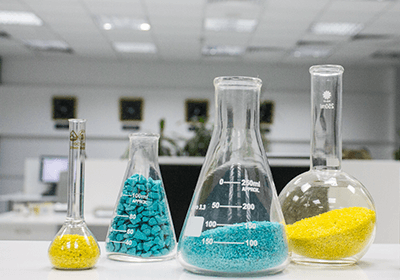 Antivirus Engine with differency
Zillya! Antivirus Engine is usable with different collaboration technologies and programming languages.
basics of SDK
---
If you're new to Antivirus development, learn the basics of SDK implementation by following the guide to Building your Antivirus.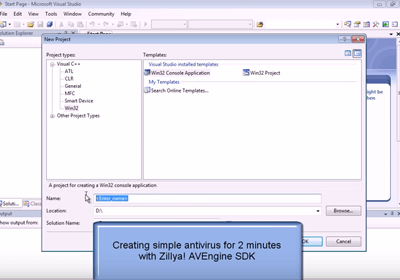 Video tutorial
Create simple antivirus for 2 minutes with Zillya!
AVEngine SDK
write us an e-mail bizdevjeg@skalzillyaøve.com